New Customer Ice Dam Info
Existing customers click here.
Do you know what an Ice Dam is? After this most recent ice storm, ice dams can cause serious damage to the interior of your home. Ice dams can form when heat rises through your home, melts a layer of snow, then that melted snow re-freezes at the edge of your roofline causing a "dam". This water can then back up underneath roof shingles and make its way into your home.
I'm Seeing A Roof Leak…Is My Roof Damaged?
It is important to know, that an ice dam can literally happen to every shingle roof under the right circumstances, regardless of age or condition.
Knowing if there's damage is a difficult question to answer without a proper roof inspection. A leaking roof due to an ice dam could very well be a symptom of damage from a prior event especially if you've experienced strong storms over the past 12 months. If your roof is older than 10 years, we highly suggest getting a full complimentary inspection completed as it's possible your insurance company will cover the costs of a new roof and interior repairs to any leaks.
Please be aware that due to the current weather conditions, we will not be able to immediately remove any ice dams or inspect your roof until the conditions warm up and the ice begins to melt.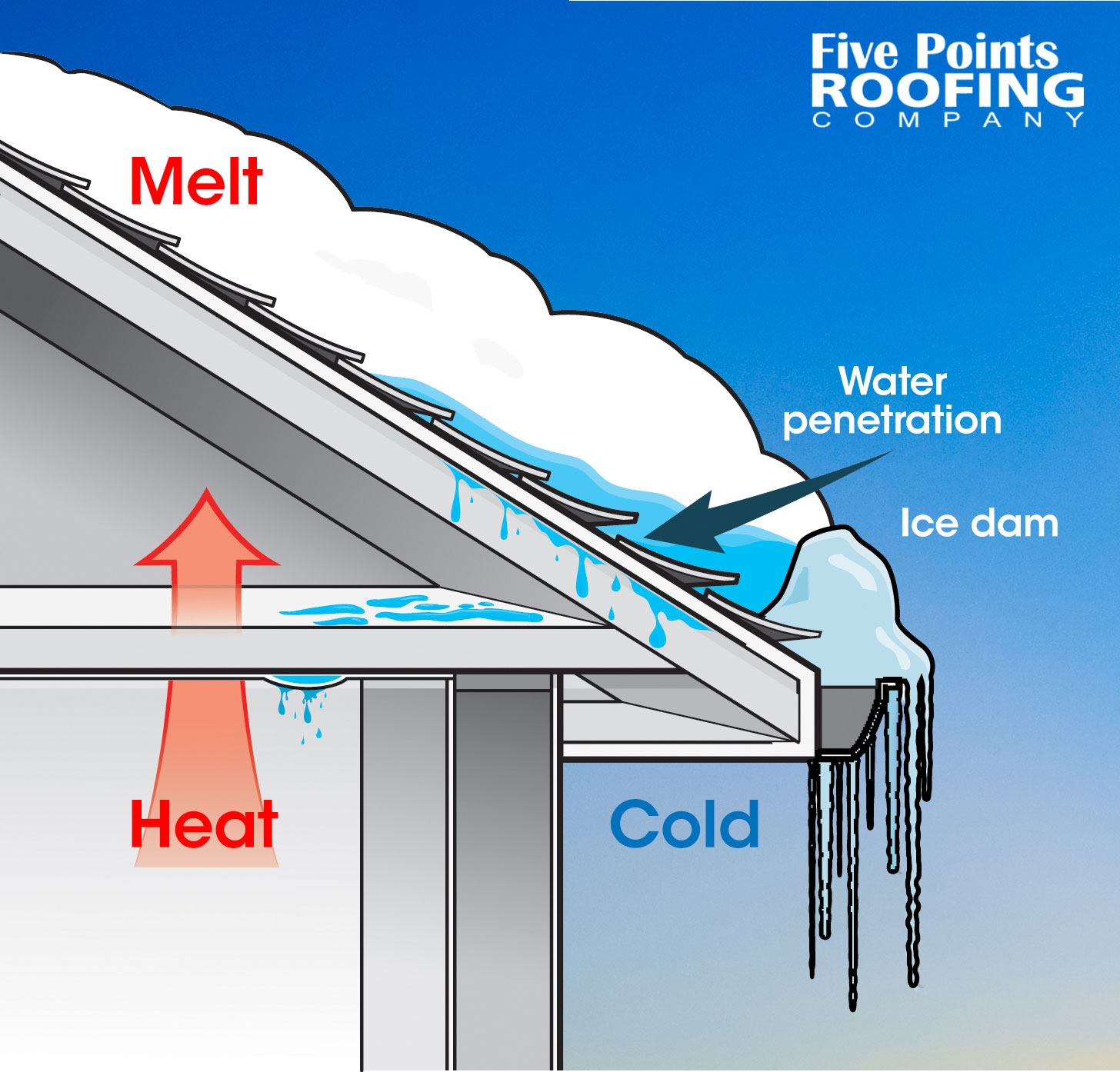 If you are a new customer, have noticed a leak, and know your roof is older than 10 years old or suspect prior storm damage, fill out the form below, and we'll be in touch within 24 hours (M-F) to schedule an inspection once weather conditions improve. Please note, we are not making service calls prior to Monday, Feb 22nd. This is to ensure our safety and the quality of the inspection you receive.