IT'S NOT REQUIRED, BUT WE'RE STILL LICENSED.
Just because it's not required doesn't mean you should trust your roof with an unlicensed roofing company.
Did you know that the state of Tennessee does not require roofing companies to have a contractor's license? Even though we're not required, we want to provide our clients with the highest level of expertise when it comes to a roofing project . Therefore we are a Licensed General Contractor in the state of Tennessee. You can visit the state of Tennessee's licensing website and verify our license here.
Another fact is that your contractor must have General Liability Insurance and Workman's Compensation Insurance to be fully covered.
Don't take a chance – with Five Points Roofing, we're fully covered to make sure YOU are fully covered.
Our Licenses & Certificates Of Insurance
General Contractor License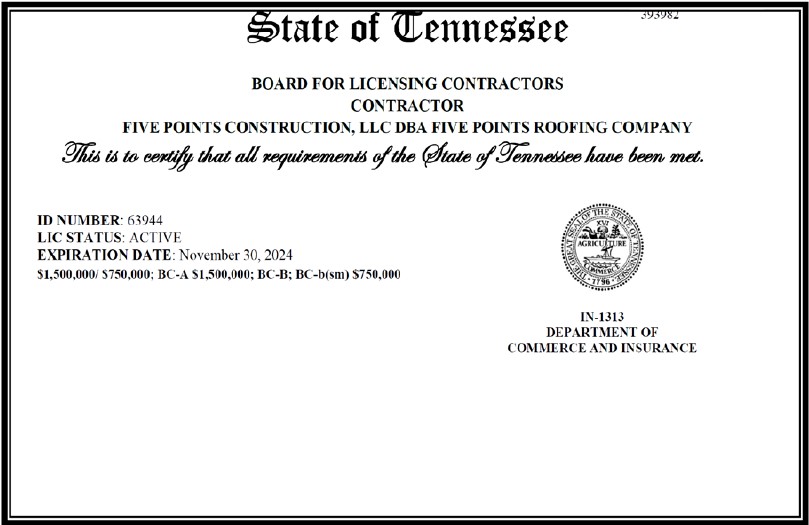 Certificate of Liability Insurance